Home > Noticias> Rock del Resto del Mundo>
Smashing Pumpkins lanzó If All Goes Wrong
Se trata de un DVD con material en vivo y documental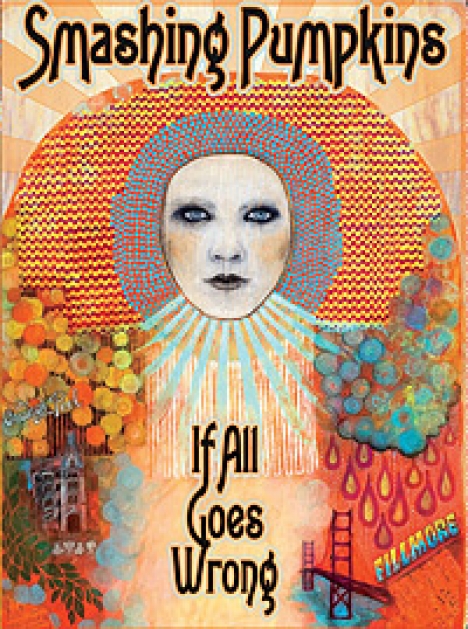 12/11/2008
|
Smashing Pumpkins editó el 11 de Noviembre de 2008 un nuevo DVD con material documental y una performance en vivo.
El set de dos discos incluye un documental dirigido por Jack Gulick que será proyectado en cines del Reino Unido, Japón, Alemania, Nueva Zelanda y Australia, luego de la avant premiere en Chicago con la presencia de los miembros de la banda.
Tracklist de If All Goes Wrong
DISCO 1:
"If All Goes Wrong" documentary
"Voices Of The Ghost Children" featurette
Interview with The Who guitarist, Pete Townshend

DISCO 2:
The Fillmore Residency
1. The Rose March*
2. Peace + Love*
3. 99 Floors*
4. Superchrist
5. Lucky 13
6. Starla
7. Death From Above
8. The Crying Tree Of Mercury
9. Winterlong
10. Heavy Metal Machine
11. Untitled
12. No Surrender*
13. Gossamer*
14. Zeitgeist
* Bonus Tracks: Live From The Floor Of The Fillmore
99 Floors*
Peace + Love*
No Surrender*
Mama*
Promise Me*

* Inéditos.
Tags: Smashing | Pumpkins, | - Visitas: 1049
Noticias sobre Smashing Pumpkins,
---
Buscador de Rock Fueguino
Guía Rockera:


Un día como hoy...
"No soy un buen músico, ni siquiera en lo punk rock. Creo que tenés o no tenés el don, y yo no lo tengo. Pero el punk rock no existiría si la música fuera dejada en manos de los músicos. Mis héroes, como Gibby Haynes, Henry Rollins y John Lydon, no existirían"
Wayne Coyne de Flaming Lips