Home > Discos de Rock Fueguino > Maverick Country Band
Maverick Country Band - Maverick Country Band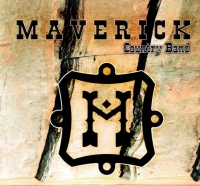 Año:
2013
Tracks:
11
Formato:
CD
Artista: Maverick Country Band

Linernotes:
Grabado en los estudios de Ushuaia Music entre los meses de Octubre y Diciembre de 2012. Técnico de grabación y mezcla Cristian Cazal (ushuaiamusic@live.com)
Tracklist:
1- Todos los caballos blancos
2- Make her fall in love with me song
3- Tall, tall trees
4- Después de la tormenta
5- My kind of woman/my kind of men
6- Gone country
7- Shotgun rider
8- Fallin´& flin´
9- Silver wings
10- Country strong
11- Achy breaky heart (bonus track)

Visitas: 796
Buscador de Rock Fueguino
Guía Rockera:


Un día como hoy...
"No soy un buen músico, ni siquiera en lo punk rock. Creo que tenés o no tenés el don, y yo no lo tengo. Pero el punk rock no existiría si la música fuera dejada en manos de los músicos. Mis héroes, como Gibby Haynes, Henry Rollins y John Lydon, no existirían"
Wayne Coyne de Flaming Lips