Home > Noticias> Rock del Resto del Mundo>
Trey Anastasio regala música
Disco acústico navideño en vivo en Princeton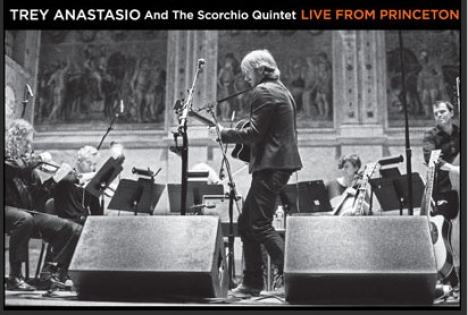 22/12/2010
| El guitarrista
Trey Anastasio
-
Phish, Oysterhead
- acaba de publicar una descarga libre navideña de un show acústico que brindó recientemente en Princeton, Nueva Jersey.
El recital fue grabado en Noviembre en el campus de la Universidad de Princeton, localidad de la que es nativo Anastasio, junto a
The Scorchio Quintet
. El set de diez canciones viene acompañado de un booklet en pdf con fotos del recital. Los temas incluidos son Summer of '89, Divided Sky, Greyhound Rising, Bar 17, Gone, Stash, Flock of Words, Strange Design, Wolfman's Brother y Let Me Lie.
Descargá
Trey Anastasio and the Scorchio Quartet Live From Princeton
.
Tags: #treyanastasio# | - Visitas: 1529