6587 días difundiendo la cultura fueguina


[ ROCK FUEGUINO ] es música y cultura de tierra del fuego | artistas - recitales - discos - noticias - imágenes - videos
Home > Recitales de Rock Fueguino > Out of Babylon (Reggae Nights) en Barcleit
Out of Babylon (Reggae Nights) en Barcleit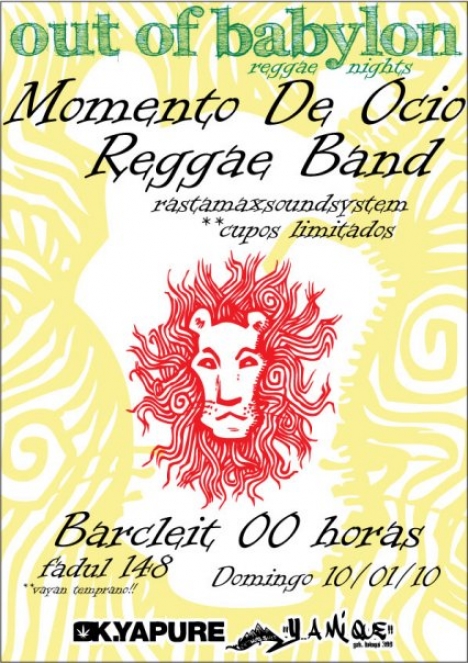 Fecha:
10/01/2010
Ciudad:
Ushuaia
Lugar:
Barcleit
Detalles:
El Domingo 10 de Enero de 2010 se realizará la fiesta OUT OF BABYLON (Reggae Nights) con la participación en vivo de Momento de Ocio Reggae Band y la musicalización de RaStAmAxSoUnDsYsTeM. La cita es en Barcleit -Fadul 148- los cupos son limitados.
Info sobre las bandas:
|
Momento de Ocio
|
|
Visitas: 1056
Buscador de Rock Fueguino
Guía Rockera:



Recitales de Rock Fueguino
Un día como hoy...
"Dejé The Police porque quería crecer como músico, madurar como artista y probar cosas que no podía hacer con la banda. He pasado veinticinco años explorando la libertad y he vivido grandes momentos"
Sting



1999-2017 Rock Fueguino es música y cultura de Tierra del Fuego
Diseño, Desarrollo y Hosting: Principio del Mundo