6796 días difundiendo la cultura fueguina


[ ROCK FUEGUINO ] es música y cultura de tierra del fuego | artistas - recitales - discos - noticias - imágenes - videos
Home > Recitales de Rock Fueguino > The Pickles en vivo
The Pickles en vivo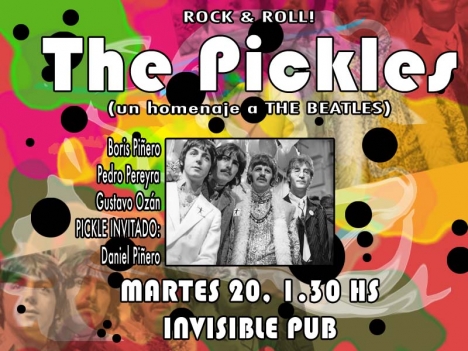 Fecha:
20/01/2009
Ciudad:
Ushuaia
Lugar:
Invisible Pub
Detalles:
El Martes 20 de Enero de 2009 THE PICKLES se presentará en vivo en Invisible Pub.
La banda de covers de The Beatles integrada por
Boris Piñero
,
Gustavo Ozan
, Pedro Pereyra y el artista invitado Daniel Piñero comenzará su show a las 00:30 hs. con entrada libre y gratuita.
Info sobre las bandas:
|
|
|
Visitas: 3744
Buscador de Rock Fueguino
Guía Rockera:


Recitales de Rock Fueguino
Un día como hoy...
"Para mí, el punk rock es la creación de un pequeño mundo adentro tuyo."
C.J.Ramone



1999-2018 Rock Fueguino es música y cultura de Tierra del Fuego
Diseño, Desarrollo y Hosting: Principio del Mundo