7042 días difundiendo la cultura fueguina


[ ROCK FUEGUINO ] es música y cultura de tierra del fuego | artistas - recitales - discos - noticias - imágenes - videos
Home > Recitales de Rock Fueguino > Locos por el Rock and Roll en Viagro
Locos por el Rock and Roll en Viagro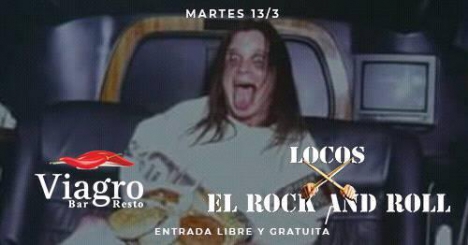 Fecha:
13/03/2018
Ciudad:
Ushuaia
Lugar:
Viagro
Detalles:
El Martes 13 de Marzo de 2018 LOCOS POR EL ROCK AND ROLL se presentarán en Viagro Pub
Info sobre las bandas:
|
Locos por el Rock and Roll
|
|
Visitas: 650
Buscador de Rock Fueguino
Guía Rockera:
Recitales de Rock Fueguino
Un día como hoy...
"No soy un buen músico, ni siquiera en lo punk rock. Creo que tenés o no tenés el don, y yo no lo tengo. Pero el punk rock no existiría si la música fuera dejada en manos de los músicos. Mis héroes, como Gibby Haynes, Henry Rollins y John Lydon, no existirían"
Wayne Coyne de Flaming Lips



1999-2019 Rock Fueguino es música y cultura de Tierra del Fuego
Diseño, Desarrollo y Hosting: Principio del Mundo