6801 días difundiendo la cultura fueguina


[ ROCK FUEGUINO ] es música y cultura de tierra del fuego | artistas - recitales - discos - noticias - imágenes - videos
Home > Recitales de Rock Fueguino > Locos por el Rock and Roll en Viagro
Locos por el Rock and Roll en Viagro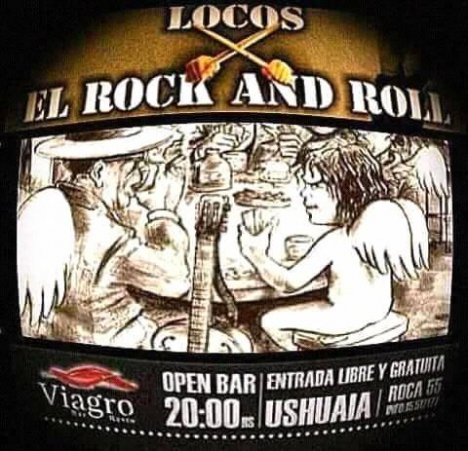 Fecha:
27/02/2018
Lugar:
Viagro
Detalles:
El Martes 27 de Febrero de 2018 vuelve LOCOS POR EL ROCK AND ROLL a la medianoche en vivo en Viagro con Ale Pessoa en la viola, Matías Martínez "El clavo" en el bajo, Esteban Henríquez en la bata y Alejandro Damián en voz y armónica.
Info sobre las bandas:
|
Locos por el Rock and Roll
|
|
Visitas: 489
Buscador de Rock Fueguino
Guía Rockera:


Recitales de Rock Fueguino
"El concepto del artista está demasiado democrático .Para la gente del negocio es mas fácil conseguir un pendejo lindo y decirle lo que tiene que hacer. Y tapizar el auto con piel de músico"
Charly Garcia



1999-2018 Rock Fueguino es música y cultura de Tierra del Fuego
Diseño, Desarrollo y Hosting: Principio del Mundo