Home > Noticias> Rock del Resto del Mundo>
Les Claypool presenta Of Fungi and Foe
Nueva entrega solista del maestro de las frecuencias bajas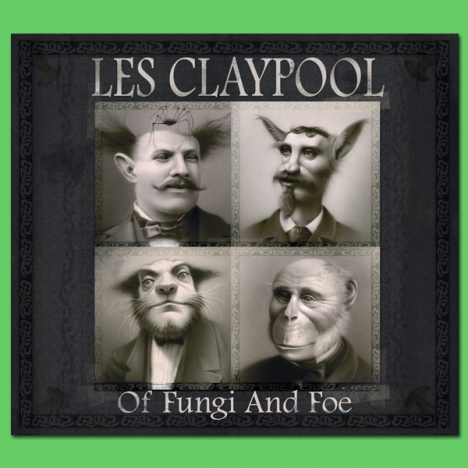 17/03/2009
|
Hoy, 17 de Marzo, es la fecha de lanzamiento del nuevo album de Les Claypool. Editado por el sello Prawn Song Records el disco contiene versiones de las bandas de sonido que Les creó para el Juego de Nintendo DS Mushroom Men y para la película Pig Hunt ademas de una jam session Eugene Hütz de Gogol Bordello.
El sucesor de Of Whales and Woe de 2006, se titula Of Fungi and Foe y contó con la participación ademas de Hütz de los músicos Lapland Miclovik, Mike Dillon, Sam Bass, Paulo Baldi, Cage Claypool y Bryonn Bain.
El tracklist es el siguiente:
1. Mushroom Men
2. Amanitas
3. Red State Girl
4. Booneville Stomp
5. What Would Sir George Martin Do
6. you Can't Tell Errol Anything
7. Bite Out Of Life (featuring Eugene Hutz)
8. Kazoo
9. Primed by 29
10. Pretty Little Song
11. Rosco

Tags: #lesclaypool# | - Visitas: 1230
Buscador de Rock Fueguino
Guía Rockera:

Un día como hoy...
"Armé Nirvana porque no podía hacer ninguna otra cosa que no fuera tener un grupo de rock, ni siquiera me gustaba el deporte, asi que una banda era el último resorte para poder tener una oportunidad a nivel social "
Kurt Cobain