Home > Noticias> Rock del Resto del Mundo>
Jeff Ament de Pearl Jam se manda solo
Aprovecha el impasse de la banda antes de comenzar a grabar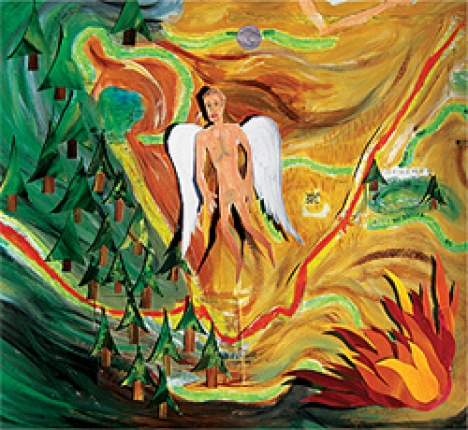 05/09/2008
|
Jeff Ament publicará Tone su primer disco solista el próximo 16 de Septiembre. Segun ha declarado el bajista de Pearl Jam, llegó a un momento en el que debía hacer un poco de limpieza, dividió las 35 canciones que tenía dando vueltas de la última década, las separó en tres tandas eligió una y asi nacio su debut personal.
El disco contó con la colaboración del baterista Richard Stuverud -The Fastbacks, War Babies, Three Fish- en la mitad del disco y del vocalista King's X de la banda Doug Pinnick en un par de temas.
La lista completa de temas incluye los títulos "Just Like That", "Give Me a Reason", "Bulldozer", "Relapse", "Say Goodbye", "The Forest" -que alguna vez entró a los ensayos de Pearl Jam pero nunca fue estrenado-, "Life of a Salesman", "Doubting Thomasina", "Hi-Line" y "The Only Cloud in the Sky", todos compuestos por Ament.
El disco tendrá una edición limitada en CD de 3000 copias y podrá ser adquirido a traves del sitio TenClub.net y en disquerías de música indie en los EE.UU.
Tags: #pearljam# | - Visitas: 1314
Noticias sobre #pearljam#
---
Buscador de Rock Fueguino
Guía Rockera:


"Punk es el que hace las cosas a su manera sin prestarle atención a la moda, el anticorporativo, al que no le interesa caer bien."
C.J.Ramone