Home > Noticias> Rock del Resto del Mundo>
4:13 Dream: el nuevo disco de The Cure viene precedido por singles y un EP de remezclas a beneficio
La banda de Robert Smith sigue en la ruta con mas de tres decadas de carrera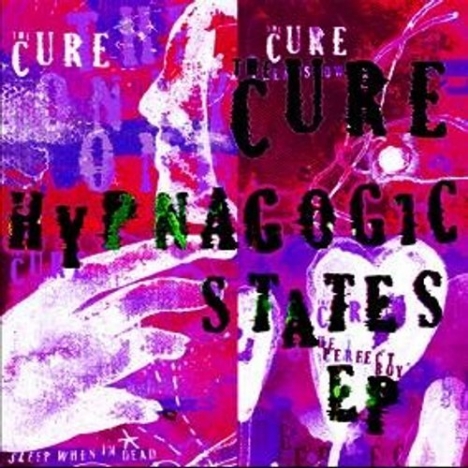 03/09/2008
|
El 13 de Octubre saldrá a la calle el esperado nuevo album de The Cure, cuyo título 4:13 Dream ha sido confirmado por el carismático lider Robert Smith.
La banda dark por excelencia que ya lleva 32 años de carrera ha implementado un sistema de lanzamientos previos para ir introduciendo el disco. Asi es que desde Mayo pasado, todos los días 13 de cada mes han lanzado un single -un total de cuatro- y como último paso tienen previsto editar el 13 de Septiembre un EP con remezclas de los singles con fines benéficos (Cruz Roja Internacional).
Los singles han sido The Only One (13 de Mayo), Freakshow (13 de Junio), Sleep When I'm Dead (13 de Julio) y The Perfect Boy (13 de Agosto), mientras que el EP titulado Hypnagogic States incluira remixes de The Only One por Jared Leto, Freakshow por Jade Puget, Sleep When I'm Dead por Gerard Way, The Perfect Boy por Pete Wentz and Patrick Stump y Exploding Head Syndrome por Remixed by 65 Days Of Static.
Las sesiones de grabacion de 4:13 Dream incluyeron 33 temas ya que la idea original era edotar un disco doble, pero finalmente la lista final incluye 13 cortes cuyos titulos son "Underneath the Stars", "The Only One", "A Boy I Never Knew", "Freakshow", "The Perfect Boy", "Sleep When I'm Dead", "Baby Rag Dog Book", "Please Come Home", "Spot Marks the X", "16", "Lusting Here in Your Mind", "The Hungry Ghost"y "Christmas Without You ".
Video de The Only One
Video de Freakshow
Tags: #thecure# | - Visitas: 1500
Noticias sobre #thecure#
---