6710 días difundiendo la cultura fueguina


[ ROCK FUEGUINO ] es música y cultura de tierra del fuego | artistas - recitales - discos - noticias - imágenes - videos
Home > Discos de Rock Fueguino > The Fellowship of the Psychedelics
Dark Fox - The Fellowship of the Psychedelics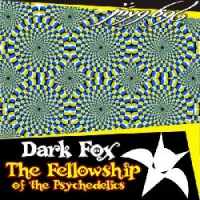 Sello:
Independiente
Año:
2004
Tracks:
9
Formato:
MP3 Online
Duración: 55
Artista: Dark Fox

Tracklist:
1- New World mp3
2- Camino Astral mp3
3- Escape from the Matrix mp3
4- Heaven mp3
5- Kosmo mp3
6- What is Real? mp3
7- Neuro TransMission mp3
8- Psychedelics Therapy mp3
Bonus Track:
9- Blue Sky (Dark Fox featuring Yamil and Gabo) mp3
Visitas: 1791
Buscador de Rock Fueguino
Guía Rockera:


Un día como hoy...
"Para mí el rock nunca fue sexo, droga y rock'n'roll, sino una cultura propia, en la que circulan todas las otras artes. De una manera tal vez algo desmañada, el rock no hace gala de la cultura como museo. Sigue teniendo algo de despreciado y marginal, pero eso es lo que le sigue dando su libertad"
Rosario Blefari



1999-2018 Rock Fueguino es música y cultura de Tierra del Fuego
Diseño, Desarrollo y Hosting: Principio del Mundo