6646 días difundiendo la cultura fueguina


[ ROCK FUEGUINO ] es música y cultura de tierra del fuego | artistas - recitales - discos - noticias - imágenes - videos
Home > Discos de Rock Fueguino > From big river... Kawabonga!
Kawabonga! - From big river... Kawabonga!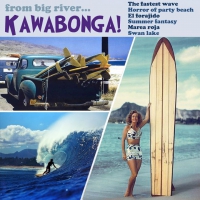 Sello:
Independiente
Año:
2011
Tracks:
6
Formato:
Digital
Artista: Kawabonga!

Linernotes:
Grabado en noviembre del 2011. Todas las canciones compuestas por Kawabonga!, excepto "Swan lake" (Tchaikovsky)
Tracklist:
01. The fastest wave
02. Horror of party beach
03. El forajido
04. Summer fantasy
05. Marea roja
06. Swan lake

Visitas: 597
Buscador de Rock Fueguino
Guía Rockera:



Un día como hoy...
"Dejé The Police porque quería crecer como músico, madurar como artista y probar cosas que no podía hacer con la banda. He pasado veinticinco años explorando la libertad y he vivido grandes momentos"
Sting



1999-2018 Rock Fueguino es música y cultura de Tierra del Fuego
Diseño, Desarrollo y Hosting: Principio del Mundo